Colin and I finally returned the camera I got for my birthday. (Just for reference, PLEASE don't buy the Flip Video Camcorder. It's junk.) I got a few recycled sari wrap skirts at the Farmer's Market instead. This afternoon, I was trying out all the different ways to wear it and Dylan started running back and forth through the skirt. I decided to let him play with it for a while and this is what happened: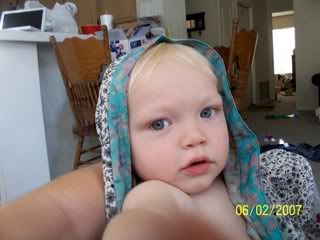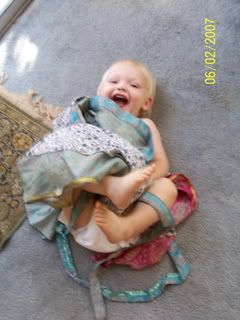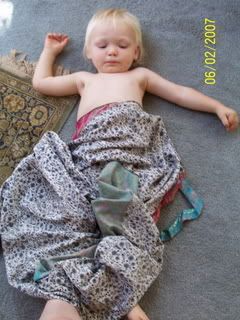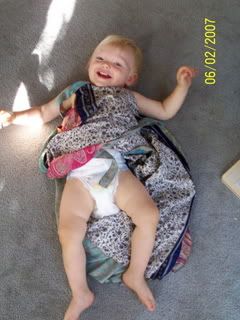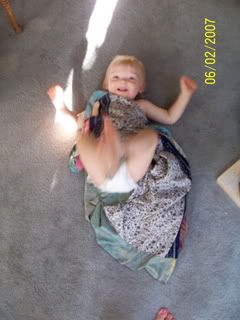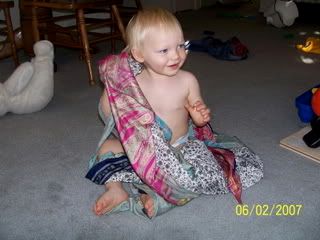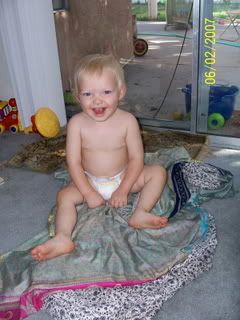 And my favorite picture: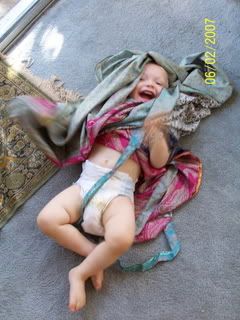 No, your eyes aren't deceiving you; Dylan is laying down BY CHOICE! Wonder of wonders! He loved the feel of the silk on his skin. Looks like Mama's birthday present is fun for both of us!